EBR Public School Parent

Fiscal Accountability

Community-minded
Connie Bernard is Getting Results for District 8
« EBR Schools now have most Blue Ribbon Schools in Louisiana
« Created A-rated magnet, Mayfair Lab School (District 8)
« Added gifted program at Wildwood Elementary (District 8)
Wildwood Elementary has moved from D to C+ in last 3 years
« Added new STEM program at Magnolia Woods Elementary (District 8)
Magnolia Woods Elem. has moved from D to C to B in last 3 years
« Created Lee High ~ Science Tech. Engineering Arts & Math magnet
Lee High School has moved from D to B in 2 years
Connie Bernard, has been your neighbor for over 45 years and your school board member for the last 4 years. She wants to continue to represent you on the EBR School Board with her unique visionary leadership.
Connie Bernard is a two time LSU graduate and a Master of Public Administration. She is an entrepreneur and has served on the Board of Directors for Louisiana Earth Day for 15 years. She has many years of experience in community non-profit organization management, and has worked as a communications and public relations professional for such organizations as The American Cancer Society, EBRP Recycling Office, and the Ed Reed Organization.
Bernard has shown an unending commitment to our schools, volunteering in our schools for over 12 years, working at school events and assisting in fundraising...even answering phones at the front desk.
Bernard has worked as a substitute teacher at the elementary, middle, and high school levels, in gifted and traditional classrooms, and understands the classroom experience in EBR schools today.
Most importantly, Bernard serves as a liaison between families and the school system and is very responsive to your needs.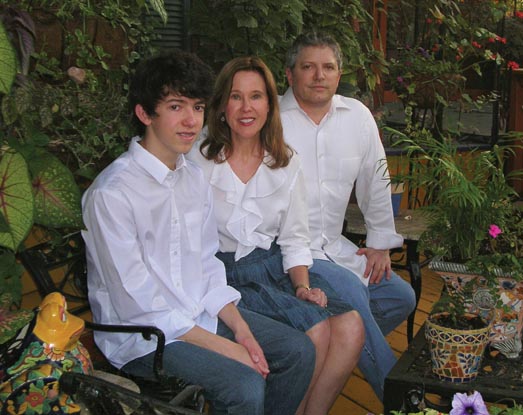 Connie is married to John Bernard, who is an engineer from LSU. Both are children of EBR schoolteacher moms.
The Bernard's are EBR school parents.
Connie and John have a son and three
foster daughters.
They are members of
St. Jude Catholic Church.


December 10, 2022
Early Voting Nov. 26 - Dec. 3
Re-ELECT
Connie Bernard
EBR School Board, District 8